ELF21 Series 1 CONTRIBUTORS
4 Virtual-Live-Spaced 90 min. weekly sessions from 9 June+ digital resources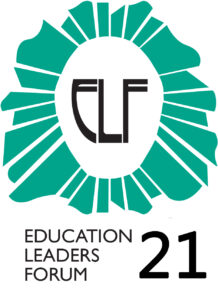 Click on names for full details below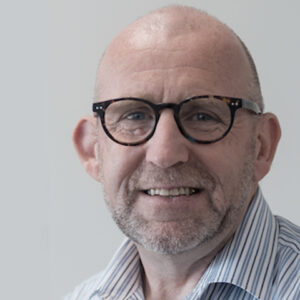 Derek Wenmoth – FutureMakers
Derek is acknowledged as one of NZ education's foremost future focused thinkers, and is regularly asked to consult with policy makers and government agencies regarding the future directions of educational policy and practice in New Zealand and internationally.
Throughout his career in education Derek has been driven by a deep personal belief in the public good of education, regarding education as the pathway to self-improvement, and a fundamental right of every human being.
With a background as a teacher, principal, teacher educator and education policy advisor, Derek has been involved with a wide range of initiatives from exploring the innovative use of digital technologies and researching e-learning practices, to helping establish policy and strategies to enable the implementation of future focused learning systems.
In 2003 he helped establish CORE Education/Tātai Aho Rau, a not-for-profit organisation providing professional development services and support across all parts of the NZ education sector, including a significant team of facilitators providing support for Māori learners in both Māori medium and English medium settings. He stepped back from leading that organisation in 2017 to allow a new generation of leaders to step up. Derek's current role in FutureMakers allows him to continue his work in future focused education across a wide range of contexts.
In recognition of his work in education, Derek was designated one of 2008's "Global Six" by the George Lucas Educational Foundation which recognizes individuals making a difference in education.
Derek is a regular speaker at conferences both nationally and internationally, and maintains a blog on matters relating to e-learning and other aspects of interest to educators that can be found on the www.futuremakers.nz website.
Dr Amelia Sharman – Head of Policy, Ara Ake
Amelia Sharman is Head of Policy at Ara Ake and leads Ara Ake's insights programme, which aims to accelerate the understanding, development, and adoption of new energy innovation.
Amelia has a PhD from the London School of Economics, an MSc from the University of Oxford (as a Commonwealth Scholar) and an MA(Hons) from the University of Auckland. Previous roles include for the New Zealand Productivity Commission, the Interim Climate Change Committee, the International Hydropower Association, Amec Foster Wheeler and MBIE.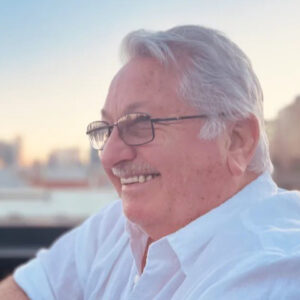 Dr Michael Hewitt-Gleeson – School of Thinking, Sydney
Michael Hewitt-Gleeson is recognised as the father of x10 Thinking. The Visiting Fellow in Innovation, Latrobe University, holds a PhD degree in Cognitive Science from the elite International College. It was the world's first PhD in Lateral Thinking.
Dr Hewitt-Gleeson is Australia's best-selling author of Software For Your Brain (1990), The x10 Memeplex (2000) and The 4th Brain (2019). His current projects include advising leadership strategy and innovation in agricultural research for the Victorian state government where he has designed a new online pandemic education experience for teaching x10 Thinking to research scientists.
Topic: Why is Innovation so hard?
Zoom and other video telephony platforms have been around for over a decade yet it took a global pandemic to catch us all up to using it. There's often a big gap between innovation and our buy-in. Why? Because the most difficult feat in human thinking is to escape from your point of view. In the human brain lateral thinking is not natural but it can be done. How? When? Why? In this session you'll get new software for your brain to accelerate your innovation capacity and speed of thought.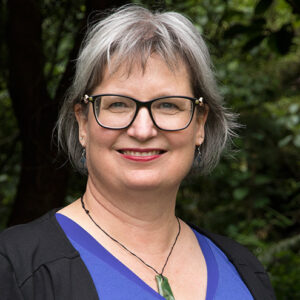 Cathy Sheppard – Founder
&

CEO BSI People Skills

&

BSI Teacher Skills, Ignite Your Leadership
Passionate about growing people, leaders and teams.  International speaker, trainer, coach, mentor.
BSI works to increase the effectiveness of people and teams in organisations – improving communication and relationships, working towards a shared vision. The aim is to create healthy workplaces with empowered leaders, good communication, motivated people and very little conflict.
"To me, education is not about filling a bucket, but lighting a fire (W.B. Yeats)".
Topic: Covid Era Changes and Challenges for Education Leaders
–Overcoming resistance to change and building a mentally healthy leadership team
Covid has shown we need to prepare students for a very different world from what we grew up in, with the pace of change increasing exponentially. So, how can what we've learnt recently change the way we, as leaders in education, lead better when it comes to communication, adaptability, resilience and culture change, meaning our students will be better equipped to respond to the needs of humanity going forward.

M.A. (Hons), Dip.Tchg., AFNZIM
Virtual ELF20 Convener and Zoom Host
Lyall Lukey, Convener of the annual Education Leaders Forums since 2007 is the Managing Director of Lyall Lukey Resources Ltd, founded in 1987 and the originator and co-ordinator of SmartNet, 1997 and Silververve, 2017.
Lyall has a unique background spanning the academic and business worlds. His History MA Honours thesis was entitled Industrial Conflict in New Zealand 1951-61.  He is a former secondary school teacher and Visiting Teaching Fellow at the University of Canterbury. He also had three seconded stints in teacher recruiting.
He is a former National President and a Life Member of the service club Round Table New Zealand, a past member of the Rotary Club of Christchurch Sunrise and a Paul Harris Fellow. He was on the Board of Cholmondeley Children's Home from 1987 to 2007 and was President from 2001 to 2005. He was made a Life Member of the Home in 2007. He was also the founding member of the Board of Trustees of the Cholmondeley Children's Foundation, serving from 2004-17.