ELF21 OVERVIEW
Two Separate Short Series: Virtual-Live-Spaced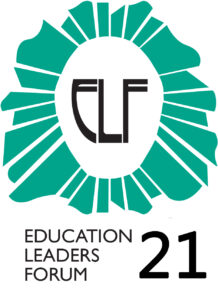 SHAPING TOMORROW TODAY
-Big ideas and growing trends

Virtual ELF21 on Zoom will comprise two separately bookable short series,  from 9 June and 8 September, for leadership  teams across the learning spectrum.
Each interactive series features thought and practice leaders in live TED-type presentations and small group breakout conversations, reinforced by post-session presentation videos and other digital resources.
ELF21 Series 1: Knowledge Ecology in the Covid Era
-Ideas, technology and trends that are defining future learning and work practices
4 X weekly 90 minute Zoom Meetings from Wed 9 June to Wed 30 June
Covid-19 has made us all participants in a global experiment reshaping how we learn, work and live.  A year after New Zealand's first lockdown there are some discernible education and leadership trends emerging.
Series 1 will pick up on Covid lockdown leadership lessons for educators, global energy challenges and local solutions, lateral thinking and innovation, and the acceleration of online learning as well as major changes to vocational education and training in the wake of the formation of Te Pūkenga and in response to changes in the nature of work.
ELF21 Theme    ELF21 Programme
Series 1: Key Contributors




In Session 1 on 9 June Education Futurist Derek Wenmoth, will argue that the responses we saw during the 2020 lockdowns promised some transformative action and outcomes.  But slowly we've seen a return to an "old normal" mindset.  It's now time to challenge complacency and not go back to the past. What are the forward facing big trends and ideas?
Ecological thinking is a powerful lens for understanding complex adaptive systems in terms of the relations of organisms-and organizations-to one another and to their environment and their interdependence.  Dr Amelia Sharman, Head of Policy at Ara Aka  will help shift thinking forward to the future with her presentation Tomorrow's Energy:  Climate change imperatives and energy-related  innovation: implications for educators and learners.
In Session 2 on 16 June Michael Hewitt-Gleeson, School of Thinking, Sydney addresses the challenge of leading change and innovating.  Why is it hard to get buy-in?  Because the most difficult feat in human thinking is to escape from your present point of view.  How do you overcome change resistance in yourself and your colleagues and tap the power of x10 Thinking?Programme    Contributors   Registration Options
Audiences
ELF21: Series 1 will provide stimulating and relevant leadership resources for senior teams across the education spectrum. It will also be of interest to those involved in the transition of learners from education to work and the development of new skills for new technologies through vocational education and training.  ELF Audiences