Co=Gen Coaching
Personal and Leadership Development for Millennials+
+Free Zoom Preview
Wed 24 Feb 4-5.00 pm
Register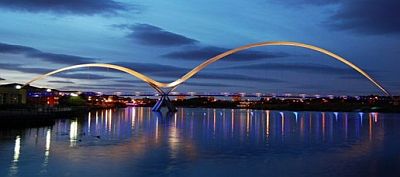 Co=Gen: Bridging Generations-Nurturing Talent          Infinity Bridge  UK     
Cogeneration is the simultaneous production of electricity and heat. Co=Gen is our metaphor for harnessing human energy in the workplace by inter-generational interaction.
Co=Gen is a dynamic personal and leadership development programme on the Zoom Platform for selected people in the age range 21-39.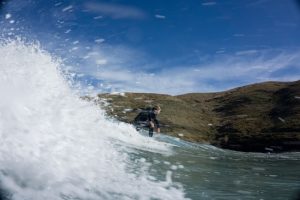 Covid has re-shaped the way we live and work and accelerated the uptake of digital tools enabling new ways of learning and working.
This is a great opportunity for Millennials to develop the personal and leadership skills needed to adapt to a world that will never be the same and get ahead of the pack.
"…you can't stop the waves, but you can learn how to surf". Jon Kabat-Zinn 
With Co=Gen coaching and resources, emerging and potential leaders can play a bigger role in their own development and create new possibilities.  Silververve coaches supply a bite-sized diet of food for thought and action and DIY takeaway tools .
Coaching and Productivity
The ability to engage with Millennials is critical to fostering a future-oriented, inclusive and innovative organization. What matters to Millennials?  What motivates them and how have their career paths and travel aspirations been affected by Covid lockdowns and uncertainty?  Understanding and engaging with them through the power of coaching will improve what employers want: talent retention and productivity.
The Co=Gen programme is timely (and easily managed time-wise) for those who wish to accelerate their personal and leadership growth  It is particularly relevant for those working full-time or part-time from home.
Self Contained Modules
"Leadership begins within, and to have a better career, start by building a better you". Robin S. Sharma
Each self-contained Co=Gen module comprises 5 once a week 90 minute Zoom Meetings comprising stimulating presentations and breakouts conversations.  These are reinforced between sessions by access to key digital resources and followed up by small group coaching and feedback once the 5 weekly Zoom Meetings are completed.
Module 1: Focus on Goals
"Escaping the gravitational pull of old habits, exploring inner space, setting and getting new goals".
Module 1, starting on Wednesday 17 March 2021, focuses on goal-setting and building a support network. The initial commitment is just to this first module. It is a valuable personal and leadership development experience by itself.  But it could also be the first step on an escalator of spaced modules supporting ongoing development. More on Modules…
Micro Learning and Coaching = Macro Results    Registration Options