Education Leaders Forum 2018, the 12th in an annual series, is on 8 & 9 August at the Millennium Hotel in Rotorua.  ELF18 is where educators share knowledge and network with purpose.  On a 5 point scale ELF17 registrants rated the 11th forum:  Excellent -74%,  Very Good – 24%. Don't miss this year's event by taking advantage of the Very Early Bird discounts now.
Valuing Educators and Revaluing Education
Valuing educators and revaluing education are international imperatives in an era of massive global technological disruption. The expanding reach of digital platforms makes teachers more important than ever as knowledge navigators in an ocean of dodgy data.
With the change of government there will be some wholesale changes to New Zealand's education system. These include improving the rates of participation in higher education and modifying assessment regimes. Most effective education change will continue to be at the retail level with education professionals growing brains, opening minds and developing skills one learner at a time…More on ELF 18 Theme/Strands
Confirmed Speakers at 23/1/18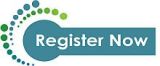 " School leaders need to be proactive leaders of teacher learning as the latter affects student learning… effective school leaders do not just work on vision, acquire resources and manage the school; in addition they mobilize the group to get results… making progress is especially critical for the main goal of education; that is 'to raise the bar and close the achievement gap' for all students."  Prof . Michael Fullan   Updated foreword to BES School Leadership and Student Outcomes

Prof. Toby Greany
Prof. Leadership & Innovation, IOE
& Director London Centre for Leadership in Learning, UK







Who Should Attend ELF18?
The 2018 forum will be the twelfth in an annual series involving Education leaders and aspiring leaders from across the learning spectrum from early childhood to post-tertiary education…More
EDUCATION LEADERS FORUM: WHAT PEOPLE SAY
"Thank you Lyall and team for a terrific conterence.... it is a world-class event..." "I think this was one of the best 'conferences' that I have been to." "I have attended numerous conferences around the world and wish to compliment all concerned as this has to be as good as I've seen, both in terms of focus and of content." "Best organised conference I have ever attended." "Brillant event. Innovative, fun and refreshing." "Many thanks, nice diverse crowd" "….Awesome conference thanks. I am recommending this to everyone." "… I enjoyed the event. It was the best organised I have ever attended in NZ. And good fun as well." "All round satisfaction – Worthwhile 2 days." "Networking – being challenged by provocative speakers many opportunities for discussion…" "It was a wonderful event with a great, diverse group of attendees. Thank you for inviting me to share our research findings." "Great couple of days and many thought provoking snippets."