Since 1997 SmartNet has facilitated knowledge sharing, innovation and networking across sector boundaries through short live events supported by online resources. SmartNet is a division of Lyall Lukey Resources Ltd, established in 1987.
EDUCATION LEADERS FORUM 2017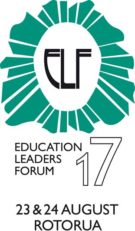 LIFE PASSAGES & LEARNING PATHS
*Growth Trajectories  *Environmental Factors  *Support Networks
*Timely Interventions  *Life/Work Skills   *Earning Pathways
Why are young people like they are?
What can we do so they can do better?
Making a positive difference to the life outcomes of individuals by understanding key developmental and environmental factors and identifying potential path changers in the journey from infancy to adulthood.
WHAT PEOPLE SAY ABOUT EDUCATION LEADERS FORUM
"Thank you Lyall and team for a terrific conterence.... it is a world-class event..." "I think this was one of the best 'conferences' that I have been to." "I have attended numerous conferences around the world and wish to compliment all concerned as this has to be as good as I've seen, both in terms of focus and of content." "Best organised conference I have ever attended." "Brillant event. Innovative, fun and refreshing." "Congratulations on a conference well organised and received." "Many thanks, nice diverse crowd"
http://www.smartnet.co.nz/wp-content/uploads/2015/10/SmartNet_logo-300x138.png
0
0
smartnet_admin
http://www.smartnet.co.nz/wp-content/uploads/2015/10/SmartNet_logo-300x138.png
smartnet_admin
2014-11-07 21:45:14
2015-09-08 20:30:05
Account
http://www.smartnet.co.nz/wp-content/uploads/2015/10/SmartNet_logo-300x138.png
0
0
smartnet_admin
http://www.smartnet.co.nz/wp-content/uploads/2015/10/SmartNet_logo-300x138.png
smartnet_admin
2014-11-07 21:45:14
2015-09-08 20:32:33
Password Reset