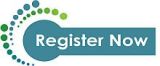 ["[A] false dichotomy of reform versus status quo fails to capture the rich perspectives of teachers who believe in education improvements that are grounded both in research and in their own experiences with successful student learning."  Give Teachers a Voice in Education Reform  

With the change of government there will be some wholesale changes to New Zealand's education system. These include improving the rates of participation in higher education by progressively removing fees  and modifying the primary and secondary assessment regimes.
Research shows that countries with a greater proportion of the population tertiary educated generally have higher levels of innovation and productivity. Opportunities to learn and to apply that learning result in both public and private good.
"People will support what they help to create." Marvin Weisbord
However most effective education change will be at the "retail" level by education professionals growing brains, opening minds and developing skills one learner at a time.
Effective education leaders work with colleagues and others in related fields in mobilising knowledge and applying research. They create a knowledge ecology which lays down and strengthens social and cognitive foundations.
They work to bridge the gaps between knowing and doing and inspiration and execution.
At a time of massive technological disruption adaptive  education and skills development at all levels helps young New Zealanders learn, grow, contribute, create, and innovate.
The incremental steps stretch from birth to maturity and beyond. Education becomes an escalator not just a ladder if its rate of change at least keeps pace with the rate of change in wider society.
As educators embrace disruption, inspire creativity and foster innovation they empower the rising generation to work for a better and more sustainable future for all. New Zealand will be able to more than hold its own in an increasingly complex and competitive new world.
"Students are …under parental pressure to go to university. Whether the student is suited to tertiary study or not is another question." Alastair Tod, Glenfield College careers advisor
An increasing focus is not just on a university education but on revaluing the worth of trade and technical training.
This is not to denigrate a university education, but emphasises that trade and technical qualifications are just as valuable as university qualifications.
At the same time more and more companies are signing up to the "tertiary qualifications are not required to work here" movement.
Better "personal portfolio" careers education is needed to give students a clearer picture of their tertiary and other options in relation to the fast changing world of work.
Click here to view ELF17 article in Education Gazette 29 May 2017
http://www.smartnet.co.nz/wp-content/uploads/2016/11/ELF-17-Rotorua-Web-e1484127263920.jpg
231
135
Sue Mardon
http://www.smartnet.co.nz/wp-content/uploads/2015/10/SmartNet_logo-300x138.png
Sue Mardon
2017-06-21 11:41:02
2017-06-21 11:41:55
Read article in Education Gazette
ELF17 Programme is available to view at http://www.smartnet.co.nz/elf-2017/programme/ (subject to changes )
http://www.smartnet.co.nz/wp-content/uploads/2017/05/registerbutton.jpg
144
350
Sue Mardon
http://www.smartnet.co.nz/wp-content/uploads/2015/10/SmartNet_logo-300x138.png
Sue Mardon
2017-05-25 09:11:43
2017-05-25 09:26:50
Check out ELF17 Programme
Take a look at who will be contributing at ELf17 http://www.smartnet.co.nz/elf-2017/contributors/
http://www.smartnet.co.nz/wp-content/uploads/2015/10/SmartNet_logo-300x138.png
0
0
Sue Mardon
http://www.smartnet.co.nz/wp-content/uploads/2015/10/SmartNet_logo-300x138.png
Sue Mardon
2017-03-20 13:26:51
2017-03-20 13:31:38
ELF 17 Contributors