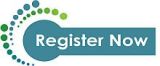 CONTRIBUTORS
Click on names for full details below

Prof. Toby Greany
Prof. Leadership and Innovation, IOE &
Director, London Centre for Leadership in Learning, UK





Prof. Toby Greany- Professor of Leadership and Innovation at the IOE and Director of the London Centre for Leadership in Learning, UK
Before joining the UK's Institute of Education, Prof. Greany was Director of Research and Policy at the National College for School Leadership for seven years. He has worked at the Design Council, the Campaign for Learning and the Cabinet Office. From 2005-2006 he was Special Advisor to the Education and Skills Select Committee and taught in Brazil, China and the UK.
Research Summary
His original research interests were in the learning process and understanding the impact of 'learning to learn'/metacognition on learning attitudes and outcomes. He has also studied the impact of learning environments in schools.  As a former senior civil servant Prof. Greany had a particular interest in policy, both as a process and the ways in which it impacts in education.
He is interested in school systems and how leaders operate within those systems, both as a result of deliberate and unintended policy-driven incentives and as a result of personal agency.
Also he has always been interested in the intersections between policy, practice and evidence and the ways in which knowledge, expertise and capacity do or don't move around within and between organisations.  This underpins his interest in models for knowledge mobilisation, the development and impact of networks and collaboration, and approaches to leadership and professional development.
Prof. Greany has a strong focus on research and theory-development which draws from and, in turn, informs policy and practice. For him this means retaining a critical perspective, whilst engaging in R&D-type models that actively engage practice where appropriate.
Prof. Greany is being brought to New Zealand in July and August 2018 as a Canterbury Fellow at the University of Canterbury's College of Education, Health and Human Development. The College has made him available as the designated ELF18 Keynote Speaker on 8 August.
Keynote presentation: WORKING TOGETHER: Mobilising Knowledge through Networks
&

Collaboration
Aligning the intersections between education policy, practice and evidence to develop great teaching that makes a difference for student achievement.
UK based Prof. Greany outlines models for knowledge mobilisation which demonstrate the ways in which knowledge, expertise and capacity move around within and between education organisations.  He examines the development and impact of networks and collaboration and effective approaches to leadership and professional development in the context of what it takes to develop great teaching that makes a difference for student achievement.
Dr. Mere Berryman, Ngāi Tūhoe, Ngāti Awa, Ngāti Whare, Associate Professor, Faculty of Education, University of Waikato
Mere is an Associate Professor at the University of Waikato in the Faculty of Education. After teaching for over 20 years she began questioning whether in her role, she was perpetuating a problem for Māori or raising solutions. A research pathway began in the 90s that focused on schools collaborating with Māori students, their families and communities through relational and responsive literacy and behavioural interventions. In 2001, this work merged with the inception of Te Kotahitanga, an iterative research and professional development school reform programme. Through professional development and post graduate teaching this work continues.
Mere is currently directing Poutama Pounamu, a bicultural team of scholars and professional developers who continue to work extensively with school leaders, classroom practitioners, Māori communities and other educators across New Zealand. On-going evidence of educational disparities for Māori students in schools continues to make education for equity a priority. Mere has written widely about this work and worked in these areas with key New Zealand stakeholders and indigenous groups from other parts of the world.
TOPIC: Moving beyond the Rhetoric: Promoting a Pedagogy for Belonging
For many students, belonging is not realised as education continues to underserve specific groups of clearly identifiable students (Organization for Economic Co-operation and Development, 2013). The Ministry of Education website tells us that Ka Hikitia – Accelerating Success is "our strategy to rapidly change how the education system performs so that all Māori students gain the skills, qualifications and knowledge they need to enjoy and achieve education success as Māori" (Ministry of Education, 2015). However, we are far from having achieved this for Māori, let alone other marginalised groups. This presentation will explore what a nationwide sample of senior Māori students said is required if schools are to achieve this vision of belonging. Moving beyond the rhetoric has important implications for all educators in New Zealand.

Vaughan Rowsell, Founder of Vend, and OMGTech!
Vaughan is the founder of Vend, a New Zealand high-growth tech success story, with 20,000 customers worldwide and several high-profile investors, including Paypal Co-Founder Peter Thiel, Trade Me Founder Sam Morgan, and Co-Founder of Seek.com.au, Paul Bassat.
He is also the founder of the OMGTech! charitable initiative to help kids into careers with future technologies, and is Vice Chair of the NZ Hi-Tech Trust celebrating the successes of the NZ tech industry. He is passionate about developing the next generation of innovators.
He was EY's Tech Entrepreneur of the Year in 2015 and is a regular TEDx speaker on the importance of challenging the status quo and trusting your inner weirdo.
PRESENTATION: Growing NZ's future inventors by creating the Tech future now.
"In the near future, everyone will either be a consumer of tech or a creator of it. OMGTech! is about giving kids the opportunity to be the creators."  Vaughan Rowsell,  Founder of  Vend and OMG Tech!
Children's charity OMGTech! develops and delivers engaging workshops for both teachers and students on digital technologies and how to explore and invent with them.
 Workshop: Turning the Tables
Some young student participants in OMGTech! School-based workshops help Vaughan Rowsell facilitate an eye opening workshop for ELF18 registrants.

Dr Amanda Lynn – Executive Chairman, Innovation Partnership NZ
Dr Lynn is an economic and corporate anthropologist specialising in the development of entrepreneurs, technology, organisations, industries and regional economies. A former top exporter, Dr Lynn has worked in business, entrepreneurship and technology development for more than 20 years. Over the past ten years she has undertaken executive roles with Victoria University of Wellington and BERL Economics designing policy and programmes to support economic development, before starting Mandolin Associates. Mandolin Associates supports innovative businesses, industry organisations, and regional councils to define and achieve development goals.  LinkedIn Profile and Twitter Feed.
Dr Lynn is a member of the New Zealand Association of Economists and a Professional Member of the Royal Society of New Zealand.
PRESENTATION: Innovation, entrepreneurship and post-tertiary integration of students into the workforce.
Informing study and work  choices for secondary and tertiary students by  understanding complex human behavioural research in relation to the development of entrepreneurs, new technologies, innovative organisations, growth industries and productive regional economies.